A recurring feature in which I present a collection of miscellaneous crap err, interesting things to look at that I have lovingly and carefully curated for your enjoyment. For some of these entries, I may have spent upwards of one and a half minutes cutting and pasting a URL and thinking of a nine word comment to accompany it. I hope you appreciate my efforts.
---

Mr Jones The Accurate (via Sarah P.)

Book cover designs by Evan Gaffney, via The Casual Optimist, who picked their favorite book covers of 2011. They chose some nice ones.

See more vintage modernist science ads over at brainpickings.

Harsh. (via GP LJ thread)

Guitar Pedals, an interactive installation by David Byrne. 96 pedals. Looks like most of 'em are Boss. Cool idea. I do not approve of the footwear. Official page. (via brainpickings)


GO FREELANCE! An educational pseudo-board game by the talented Shawn McManus and Todd Klein. See full size. See some nice sketches/making of pics or purchase a print on Todd's site. (via JP Reader)

Margaret Brundage, one of the great female commercial illustrators of the 1930s. The blog Jungle Frolics put together an excellent gallery of her Weird Tales and Oriental Stories cover paintings. And yes, that's her art on the cover of that Golden Smog album
. (via Danny Hellman)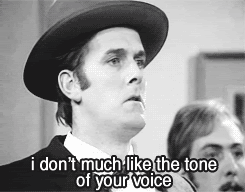 One of the greatest face-falls in the annals of physical comedy.

Here's a crop of a lovely 2-page magazine spread from 1958, illustrated by Michael Ramus for Hudson's department store. See the full/larger graphic over at Phil Are Go! (via apelad)

The High-Pitched Voice Theory for Neanderthals. (via Joleen)

This is a fantastic clip of Bernard "Pretty" Purdie breaking down his 16th Note Shuffle for you. I was reminded of it while reading a well-worth-perusing AV Club post that explains 170 Beastie Boys pop culture references.
Two more quick videos to round out the post: A remote controlled flying dildo invades a press conference, and a frog playing an iPhone game.
See more Random Internet Things From The Internet.